CV (with Milenko Prvacki) @ Chijmes, Caldwell House, Singapore, 1998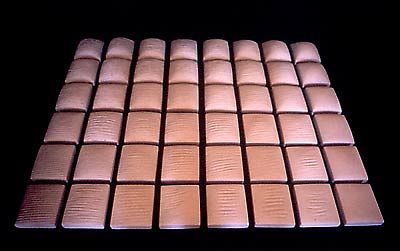 Terracotta / Ageing
, 1998
Installation of 48 elements, 125 x 10 x 141 cm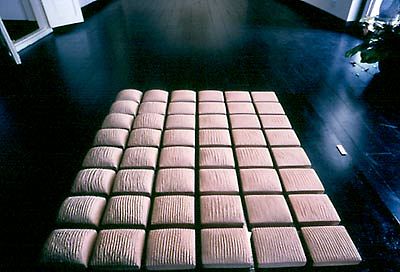 Terracotta / Ageing
, 1998
Installation of 48 elements, 125 x 10 x 141 cm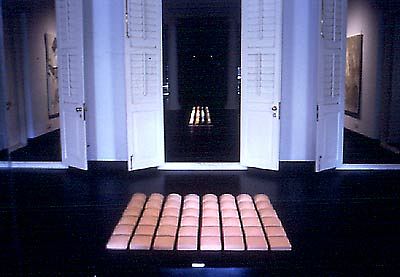 Terracotta / Ageing
, 1998
Installation of 48 elements, 125 x 10 x 141 cm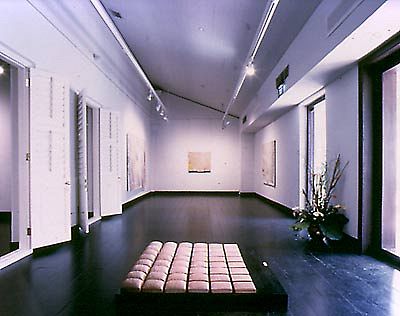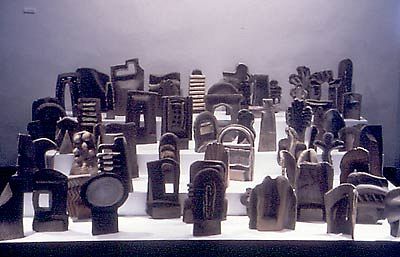 Memorial Garden
, 1998
Reduction fired stoneware
Size: about 270 x 200 cm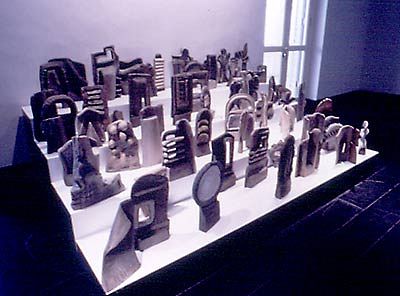 Memorial Garden
, 1998
Reduction fired stoneware
Size: about 270 x 200 cm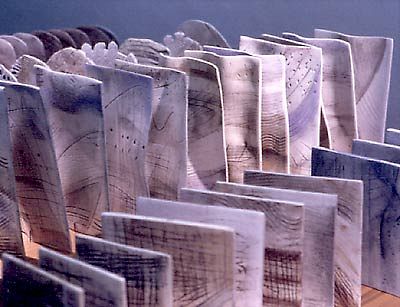 Learning
, 1998
Old letters, Writing, Geography, Diary Pages, Pencil & Crayons Stoneware, stains
Sizes: variable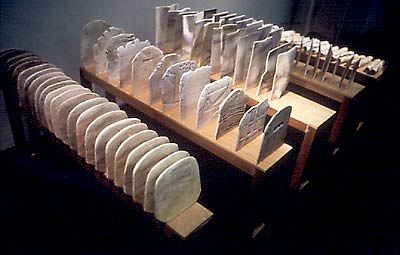 Learning
, 1998
Old letters, Writing, Geography, Diary Pages, Pencil & Crayons Stoneware, stains
Sizes: variable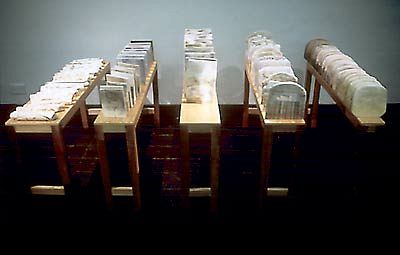 Learning
, 1998
Old letters, Writing, Geography, Diary Pages, Pencil & Crayons Stoneware, stains
Sizes: variable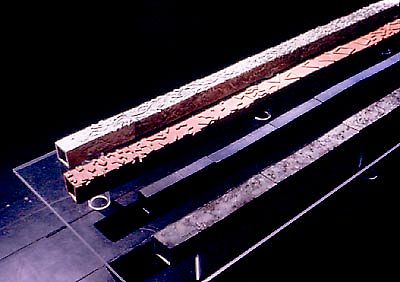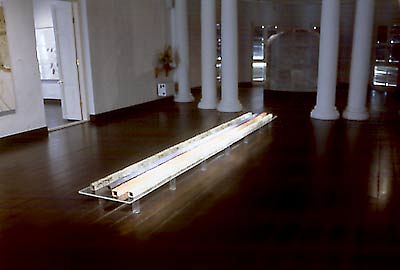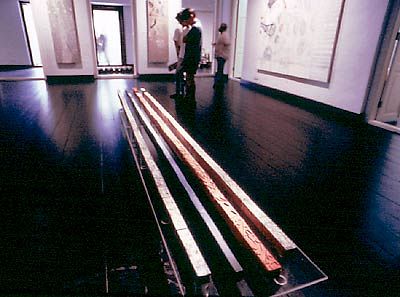 Places
, 1998
Transylvania - green, The Danube - blue (from the Black Mountains to the Black Sea), Cities - red & The Tropic - green
Glazed stoneware
Size: 4 m long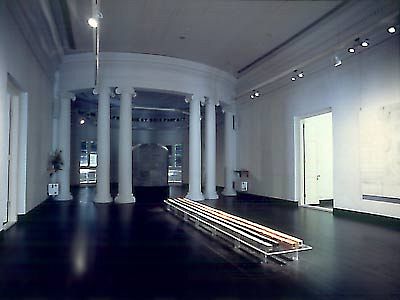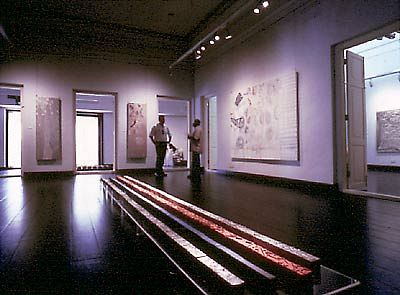 View from the Exhibition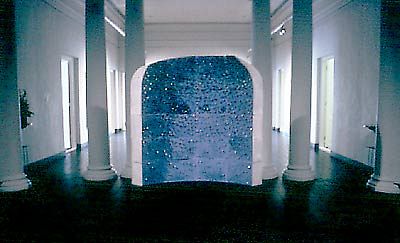 A Piece of Sky
, 1998
Stoneware, Porcelain, Oxides and Platinum
Size: 220 x 160 x 50 cm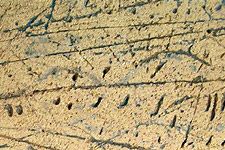 In 1998 Delia exhibited work jointly with her husband Milenko Prvacki in a very special location - the Art Gallery at Chijmes, a unique architectural space. The gallery is composed of 5 distinctive rooms, all of them symmetrical and proportionally related to the Rotonda, formerly a religious, sacred place. The exhibition was conceived as 'site specific,' flowing from the characteristics of its architectural surrounding. The exhibition's theme, Curriculum Vitae, was also an attempt by the artist to (re)present herself to the Singaporean public, through work inspired by significant sequences of her life.

In the gallery's first room: Terracotta/Ageing, a floor installation with 48 elements set in a movement of progressive deceleration. These represent the artist's life: the symbolism of time, as well as a choice of material, color and shape representative of woman's condition.

Of great importance in a CV is information relating to location and dwelling. In the central room, another floor installation: four lengthy structures each denote through color and texture the significant cultural spaces inhabited by Delia during her life. A composition titled Learning was placed in an adjacent room, corresponding of course to the CV's learning years, the process of maturation and discovery of symbols, letters, writing… Another adjacent room contains Memorial Gardenan installation…

A Piece of Sky in the small chapel testified to the central role of poetry in this artist's personal world.