Plein Air (Open Space) Art Sculptures at Singapore Parks - East Coast, Fort Canning, Biopolis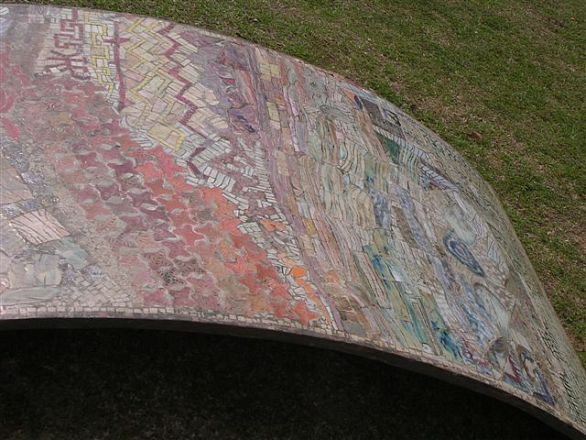 Flying Carpet
Size: 507 x 175 x 47 cm
Hand-made painted and glazed ceramic, cast in Fiberglas Reinforced Concrete
One North Park @ Biopolis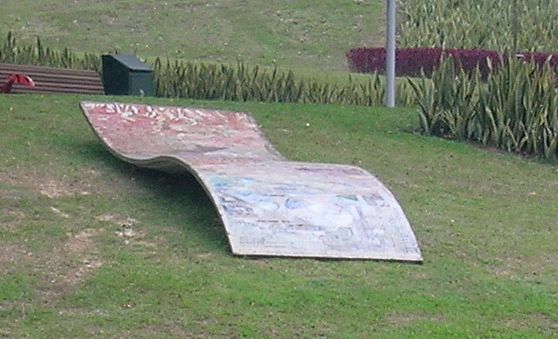 Flying Carpet
Size: 507 x 175 x 47 cm
Hand-made painted and glazed ceramic, cast in Fiberglas Reinforced Concrete
One North Park @ Biopolis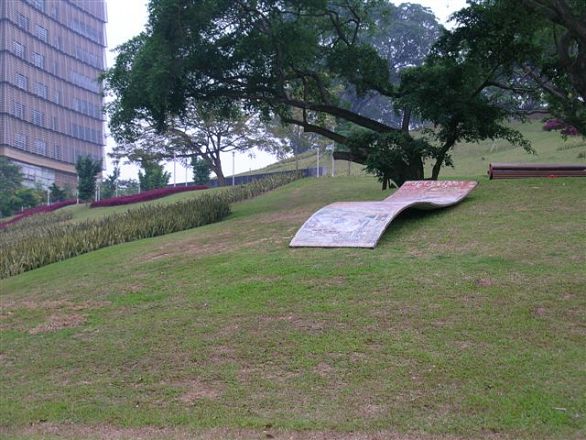 Flying Carpet
Size: 507 x 175 x 47 cm
Hand-made painted and glazed ceramic, cast in Fiberglas Reinforced Concrete
One North Park @ Biopolis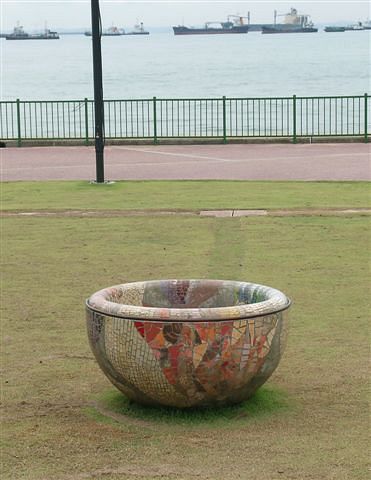 Cup
Size: 107 x 107 x 62cm
Hand-made painted and glazed ceramic, cast in Fiberglas Reinforced Concrete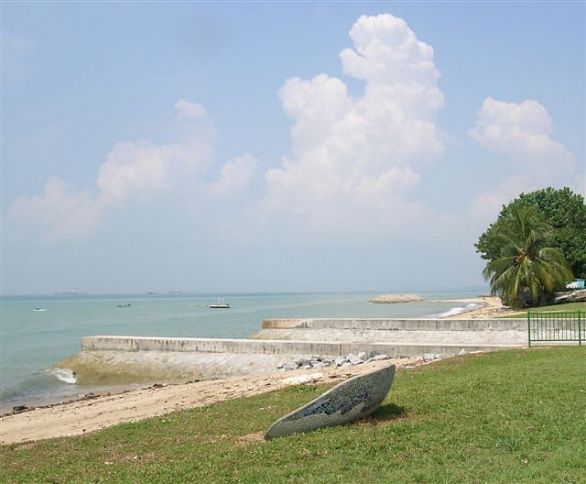 Plate
140 x 140 x 35 cm
Hand-made painted and glazed ceramic, cast in Fiberglas Reinforced Concrete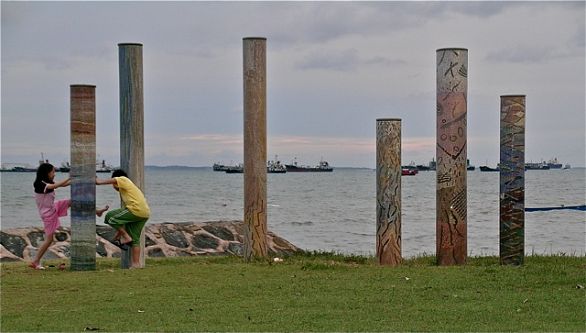 By The Beach
6 columns, size variable
Hand-made painted and glazed ceramic, cast in Fiberglas Reinforced Concrete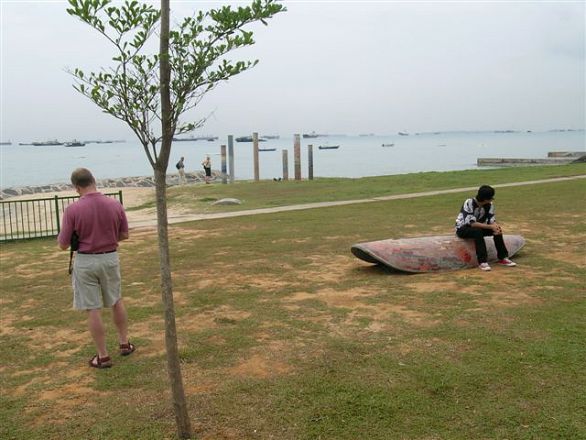 Sculptures @ East Coast Park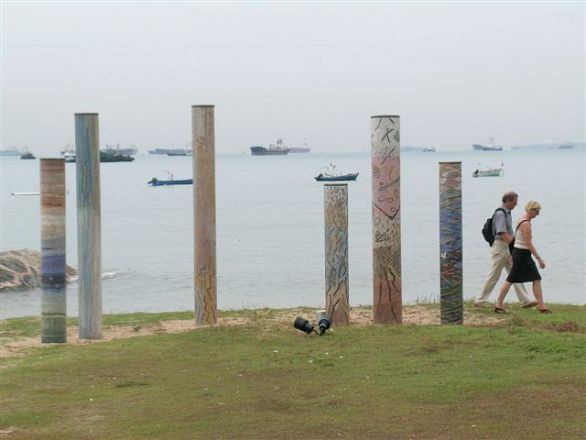 By The Beach
6 columns, size variable
Hand-made painted and glazed ceramic, cast in Fiberglas Reinforced Concrete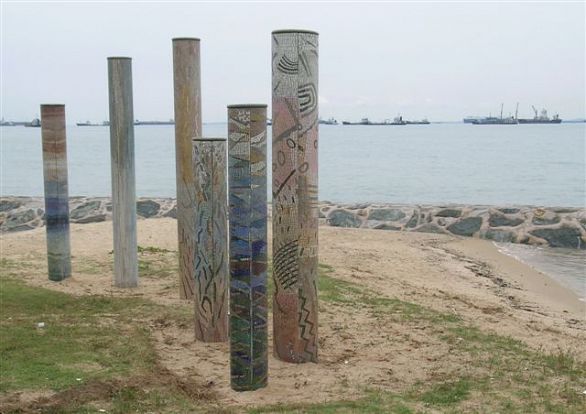 By The Beach
6 columns, size variable
Hand-made painted and glazed ceramic, cast in Fiberglas Reinforced Concrete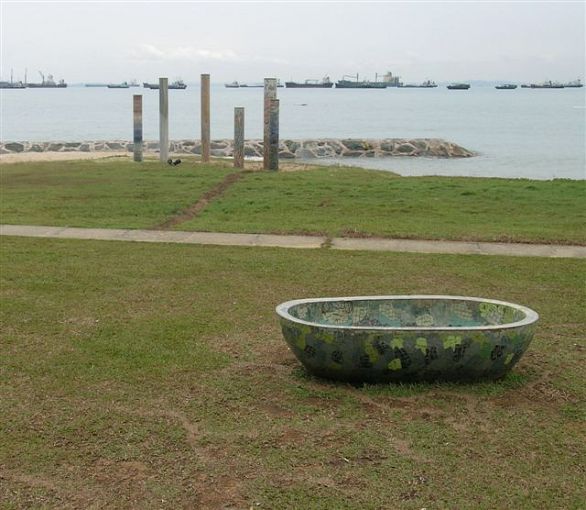 Tub
Size: 180 x 90 x 50 cm
Hand-made painted and glazed ceramic, cast in Fiberglas Reinforced Concrete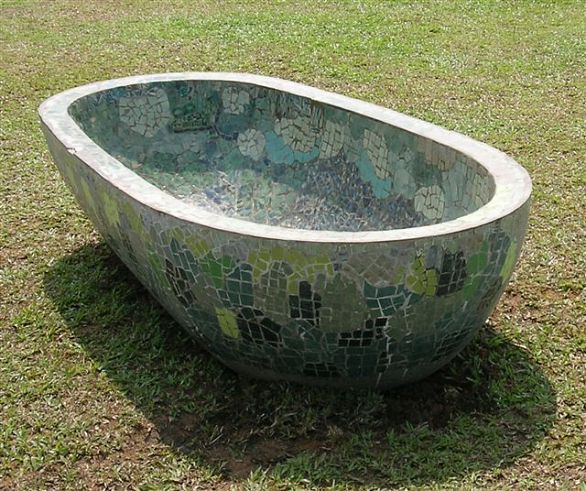 Tub
Size: 180 x 90 x 50 cm
Hand-made painted and glazed ceramic, cast in Fiberglas Reinforced Concrete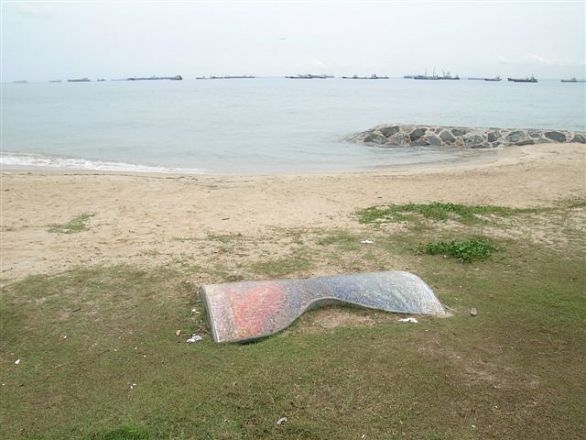 Hourglass
Size: 211 x 114 x 24 cm
Hand-made painted and glazed ceramic, cast in Fiberglas Reinforced Concrete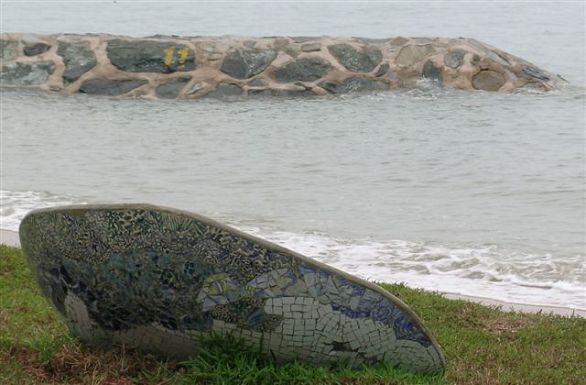 Plate
Size: 140 x 140 x 35 cm
Hand-made painted and glazed ceramic, cast in Fiberglas Reinforced Concrete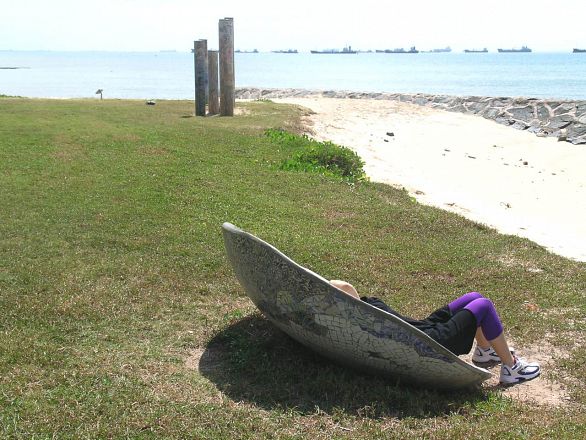 Sculptures @ East Coast Park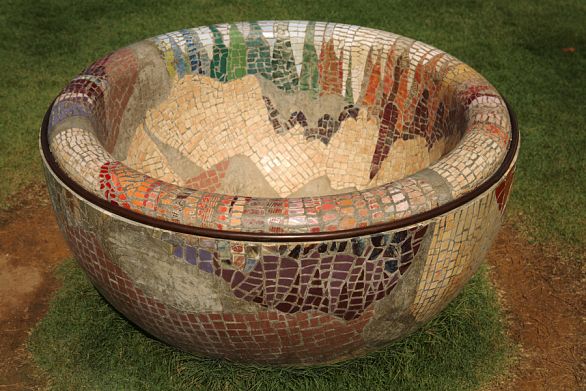 Cup
Size: 107 x 107 x 62cm
Hand-made painted and glazed ceramic, cast in Fiberglas Reinforced Concrete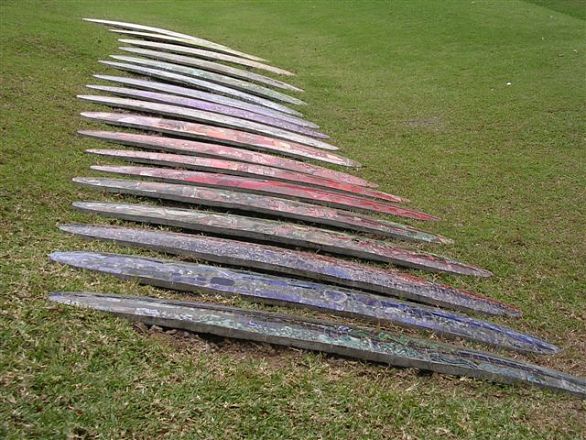 18 Hours
18 pieces, app. 293 x 33 cm each
Hand-made painted and glazed ceramic, cast in Fiberglas Reinforced Concrete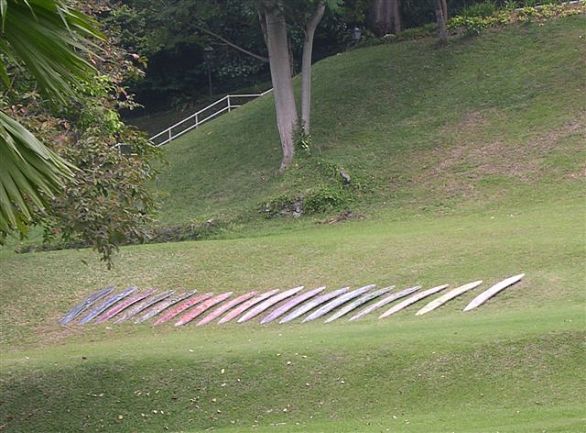 18 Hours
18 pieces, app. 293 x 33 cm each
Hand-made painted and glazed ceramic, cast in Fiberglas Reinforced Concrete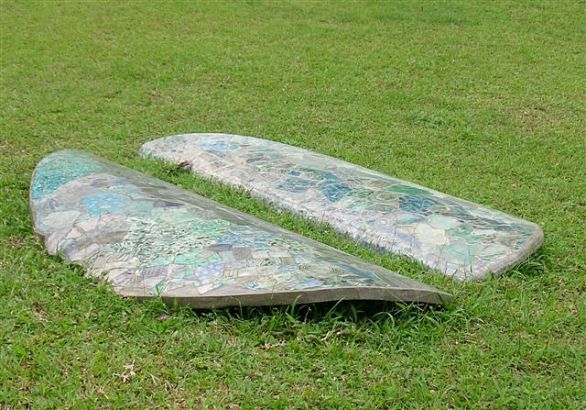 Date In The Garden
2 pieces, app. 253 x 97 x 25 cm each
Hand-made painted and glazed ceramic, cast in Fiberglas Reinforced Concrete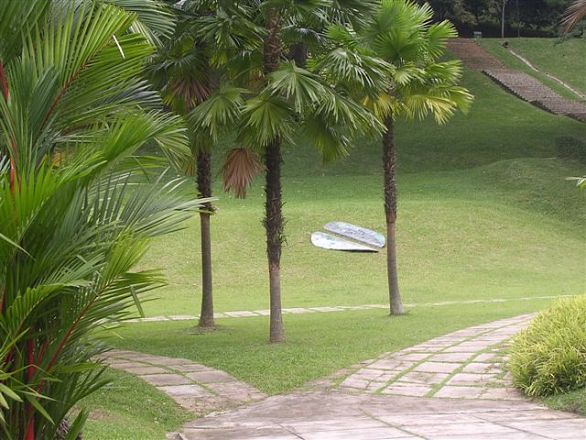 Date In The Garden
2 pieces, app. 253 x 97 x 25 cm each
Hand-made painted and glazed ceramic, cast in Fiberglas Reinforced Concrete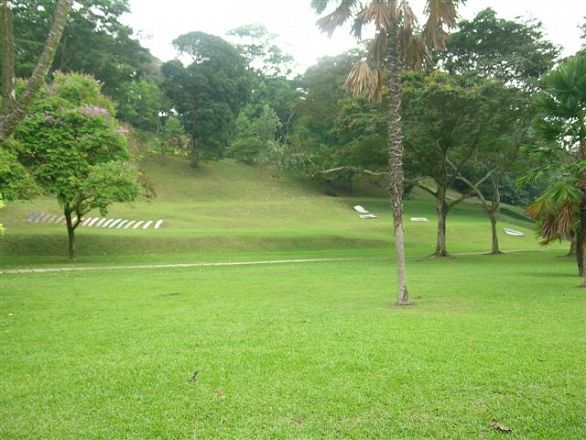 Sculptures @ Fort Canning Park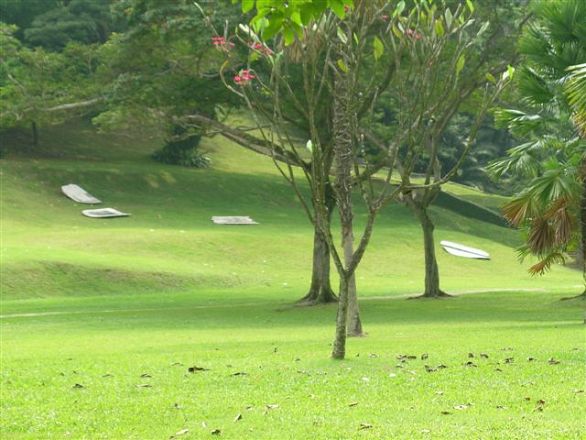 Sculptures @ Fort Canning Park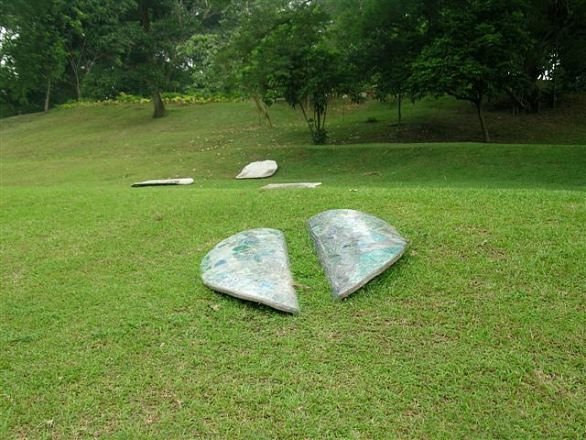 Date In The Garden
2 pieces, app. 253 x 97 x 25 cm each
Hand-made painted and glazed ceramic, cast in Fiberglas Reinforced Concrete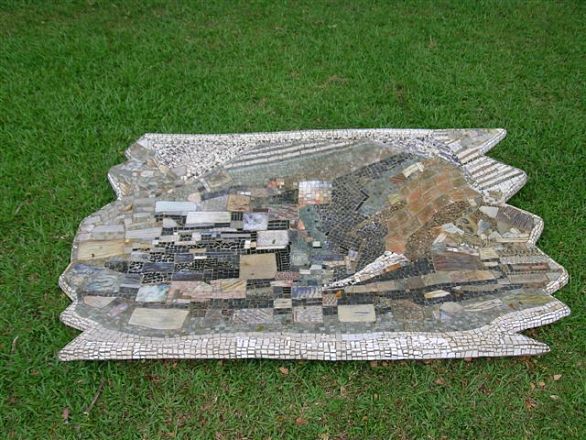 Picnic In The Garden
3 pieces, app. 250 x 150 cm each
Hand-made painted and glazed ceramic, cast in Fiberglas Reinforced Concrete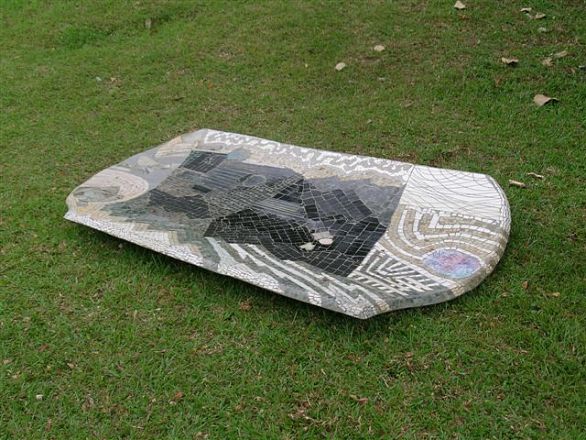 Picnic In The Garden
3 pieces, app. 250 x 150 cm each
Hand-made painted and glazed ceramic, cast in Fiberglas Reinforced Concrete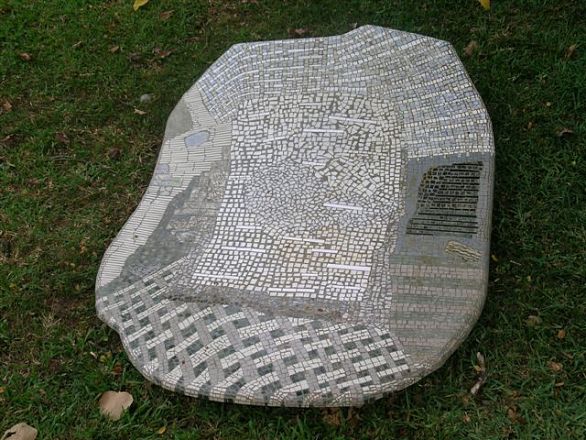 Picnic In The Garden
3 pieces, app. 250 x 150 cm each
Hand-made painted and glazed ceramic, cast in Fiberglas Reinforced Concrete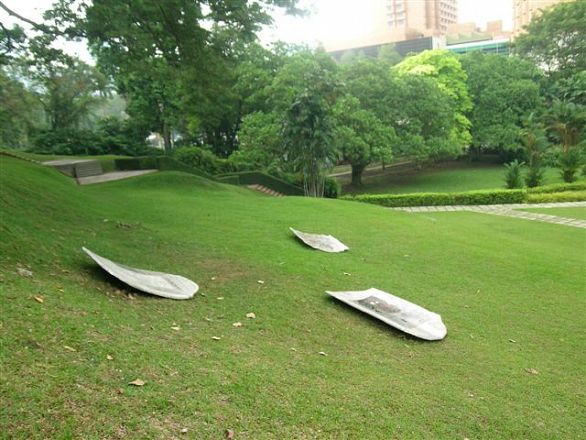 Picnic In The Garden
3 pieces, app. 250 x 150 cm each
Hand-made painted and glazed ceramic, cast in Fiberglas Reinforced Concrete
Plein Air refers to that wonderful period of nineteenth century art history when artists painted outdoors, in nature. Inspired and supported by my husband and colleague of thirty-five years, painter Mllenko Prvacki, I have learned the joy of playing with materials and colors.
I dedicate this exhibition to Buki.
A culmination of 30 years of professional experience as a practicing artist, this latest body of work summarizes my intense creative involvement with monumental outdoor ceramic sculpture in Singapore.

On a conceptual level, it results from the development of a consistent program throughout this period:
a) implementing three-dimensional artwork in specific environments;
b) substituting nature's open space for the conventional gallery space; and
c) rejecting the convention of the formal pedestal.
These outdoor sculptures are the result of an original form of expression that I have developed over the years. This expression includes, on the one hand, the investigation and display of geometrical volumes and shapes; and on the other, a highly personal technique involving the spontaneous use of hand-made ceramic as a raw material, in such a way as to offer color, texture and permanence to the "skin" of the object.

The entire series of sculptures in this exhibition was conceived to please not only people (aesthetically and visually aware subjects) but also the virtual "eye, mind and soul" of the plants and fauna populating our natural surrounding here in Singapore. Human beings and nature reunite in together perceiving and contemplating the art object. The sculptures are arranged in groups, and related to one another by color, pattern, composition, as well as a strong common theme: the temporary resting place.

Cast in GRC, the sculptures catch the public's attention by their large scale, their peculiar texture and their profuse color detail. They are environmentally friendly, safe, inviting the viewers to interact, touch and even use them as functional objects by sitting, eating, sleeping within. The viewer is also invited to observe the color shifts with daylight.

The location of each sculpture from this complex program is carefully selected on the basis of all spatial criteria.

The exhibition as a whole comprises three distinctive groups:

@ East Coast
These six sculptures deal with the notion of time. They are oversized "containers" that remind us of lost, found and reconstructed fragments of common objects and tableware, deposited on the beach by the ebb and flow of the living ocean.

@ Fort Canning Park
This group is meant to inspire the viewer to reflect upon the idea of repetition, motion and transformation in nature in relation to the dynamics of everyday life. It is a succession of four groups united by their chromatic range.

@ One North, Biopolis
A giant "Flying Carpet" placed on a grassy slope at Biopolis junction, this sculpture could be seen from the roads, surrounding buildings and from the train at Buona Vista Station as well.
(this is the English translation of the page; for convenience only)